A Circular Photo Mosaic
Here the pieces of the mosaic aren't rectangular, they're radial segments of an arc - the whole mosaic is circular.
If you half close your eyes you can see the famous Angelina pout.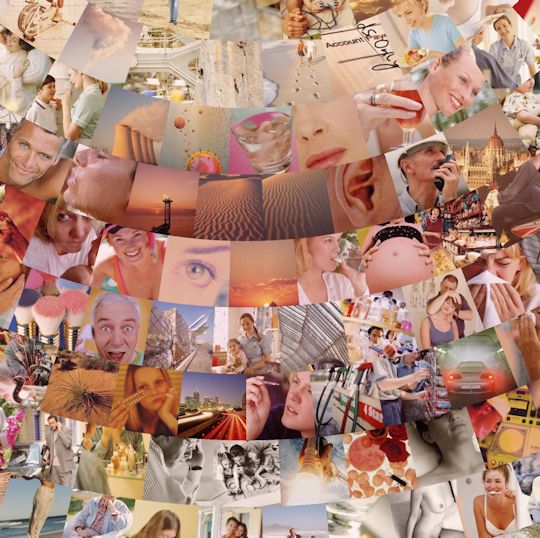 Below, the full mosaic. If your company or team logo or crest is circular,
or if you want something unique on your wall, the circular mosaic is a very good idea.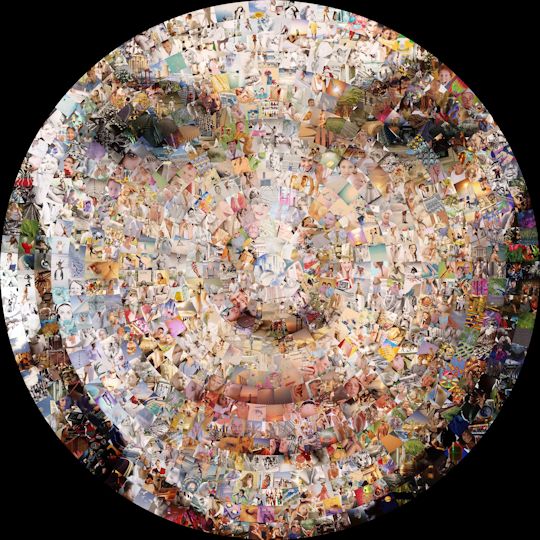 ---